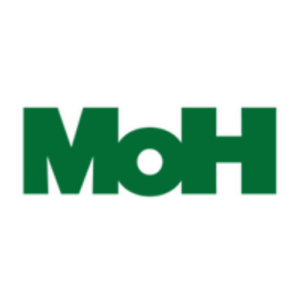 EVENTS

Green Grow the MoH – Lynn Riggs Art Gallery Opening
August 27, 2022 @ 7:00 pm

-

9:00 pm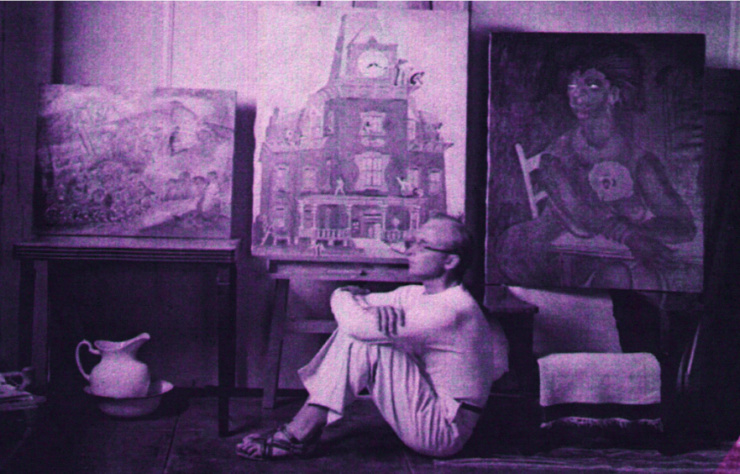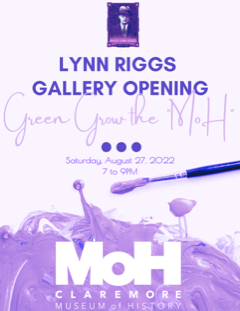 Green Grow the MoH – Lynn Riggs Gallery Opening
Exhibit will feature never-before-seen items from his personal collection
On August 27, the Claremore Museum of History (MoH) will unveil an expanded exhibit of Lynn Riggs, an American author, poet, playwright and screenwriter, who was from Claremore.  The permanent exhibit will feature personal items gifted by his family, including portraits of Riggs that that hung in his home, a self-portrait that he painted with house paint from his home in Santa Fe and works by his partner, Ramon Naya.     
The new Lynn Riggs Gallery will be unveiled on August 27 from 7 – 9 p.m. at an event called "Green Grow the MoH – Lynn Riggs Gallery", which hearkens to his play that was the basis for the Rodgers and Hammerstein Broadway play and movie, Oklahoma!.  Relatives of Lynn Riggs family will be present, and the event will include food and beverages including wine, beer and a special "Lilac Signature" cocktail.  Tickets can be purchased for $25 per person, or $40 per couple   HERE  /or in person at the Museum.  Tickets may also be purchased at the door for $35.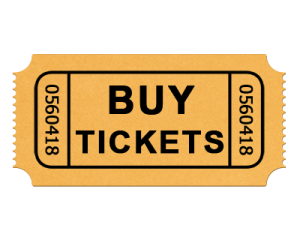 About MoH:
In 2011, a group of local citizens identified a need to have a museum that highlighted Claremore, Oklahoma's rich history. The Claremore Museum of History includes the Lynn Riggs Memorial Collection, the Andy Payne Family Collection, Stuart Roosa Foundation Collection, loans from the Oklahoma Historical Society for our Patti Page exhibition, and historical artifacts on the history of Claremore and Rogers County. The collections and exhibitions highlight humanistic topics and interpretations, and provide outstanding museum experiences through educational programs and community collaboration. MoH is free to the public through the support of private donations. It is located at 121 N. Weenonah Avenue and open Tuesday through Saturday from 10 a.m. to 4 p.m. More information is available at www.claremoremoh.org or (918) 923-6490.