Claremore Daily Progress June 6, 2018 Rick Heaton Progress Correspondent
Claremore is a city with a rich history — a history which includes favorite son Will Rogers, the famous Route 66, playwright Lynn Riggs and astronaut Stuart Roosa.
There is also a history of athletics in the town. State championships in high school sports among other athletic achievements make the city proud.
Yes, this is a very historic town.
But some might not be aware of the great athletes and teams from the past. Before desegregation — when whites and blacks were forced to attend different schools, made to play on different teams, and even use separate businesses and facilities — there were teams with great players and great seasons.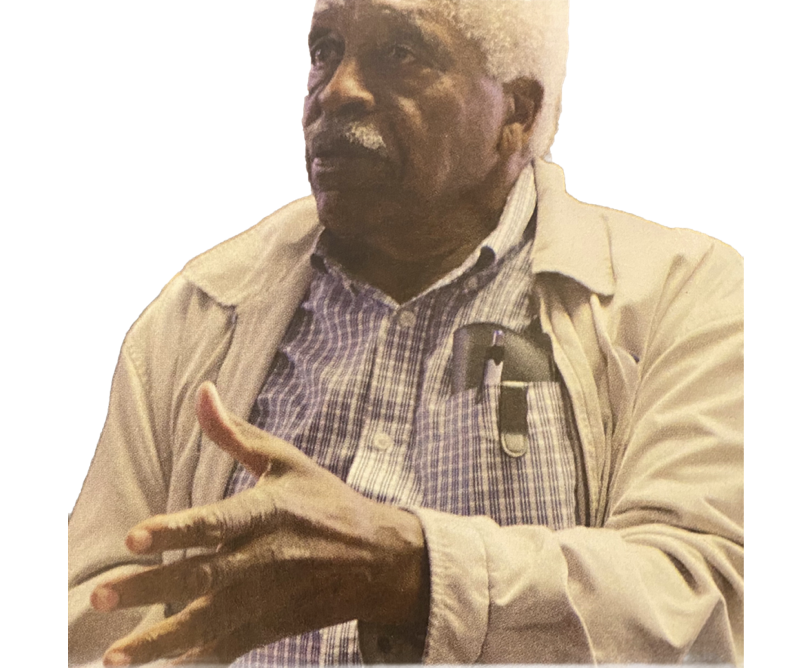 But more on that later.
Back when Gerome Riley was in school, things were very different. Growing up in Chelsea, he was forced to take the bus to Claremore to attend high school.
No, not Claremore High School. He wasn't allowed in those doors.
He and the rest of the black community attended Lincoln School. All schools were separate back then. It was a different time. But Riley, a local historian, remembers it all.
"There isn't white Claremore or black Claremore…there's just Claremore," Riley said. "We were part of it."
Black businesses aren't mentioned much in the history books. Not just Claremore, but many cities. But they were here.
"South of the courthouse, there were black businesses up and down that street," Riley remembers. "On South Missouri, hotels, bars, barbecue joints, red light joints. And three black hotels."
Riley lived during a time when black athletes were shut out of many chances at advancing through sports. He says it's just the way it was. But the actions of yesterday are still echoing through society today. Riley is living history of how it was back in the day.
"It's not as bad as it used to be. It's changed a lot," he said. "Racism is something that's taught. Kids played ball together, they don't know racism. As time goes on, these kids won't know racism. They sleep together, play ball together, go to grade school and college together and in time, it's going to be dissolved, but probably not in my lifetime. Kid's don't see color, they're taught it."
Riley remembers well the Claremore Clowns semi-pro baseball team in Claremore in 1946. He was proudly part of the state basketball championship team at Lincoln School in 1952, which he believes was the first state championship for any school in Rogers County. Though both teams were successful, it wasn't easy for them back then.
"You couldn't go in a restaurant and sit, they had a place in the back for you," he said. "You couldn't go in the theater. They had three theaters and we got to go to the Yale Theater, and we had to sit up in the balcony. And we couldn't use the restroom. We paid 50 cents to go to the show, and we had to use the courthouse restrooms. The theater wasn't far from the courthouse, which would stay open all night, and we'd go over there where they had colored and white restrooms."
It was that way well into Riley's adult years, when he was managing convenience stores on the turnpike between Claremore and Vinita. He recalls signs along Route 66 to promote the Grand Cafe in Vinita.
"The cafe in Vinita used to be the Grand Cafe before Clanton took it over. There were signs on the right of way and they said 'Eat N****r Chicken, Grand Cafe, Vinita, Oklahoma' all up and down the highway. I never will forget it. I lived in all that stuff. I remember a lot of it like it was yesterday."
Riley attended school in Chelsea until he reached high school age. Since Chelsea didn't have a black high school, he had to be bussed to Claremore to attend Lincoln.
Even that in itself would be degrading. But he had restrictions even on the bus ride to school.
"The back seats were for the blacks," he said. "I stood many times. If the back seats were full, you had to stand up. That's how it was. It's so sad that it had to be that way. But it's getting better."