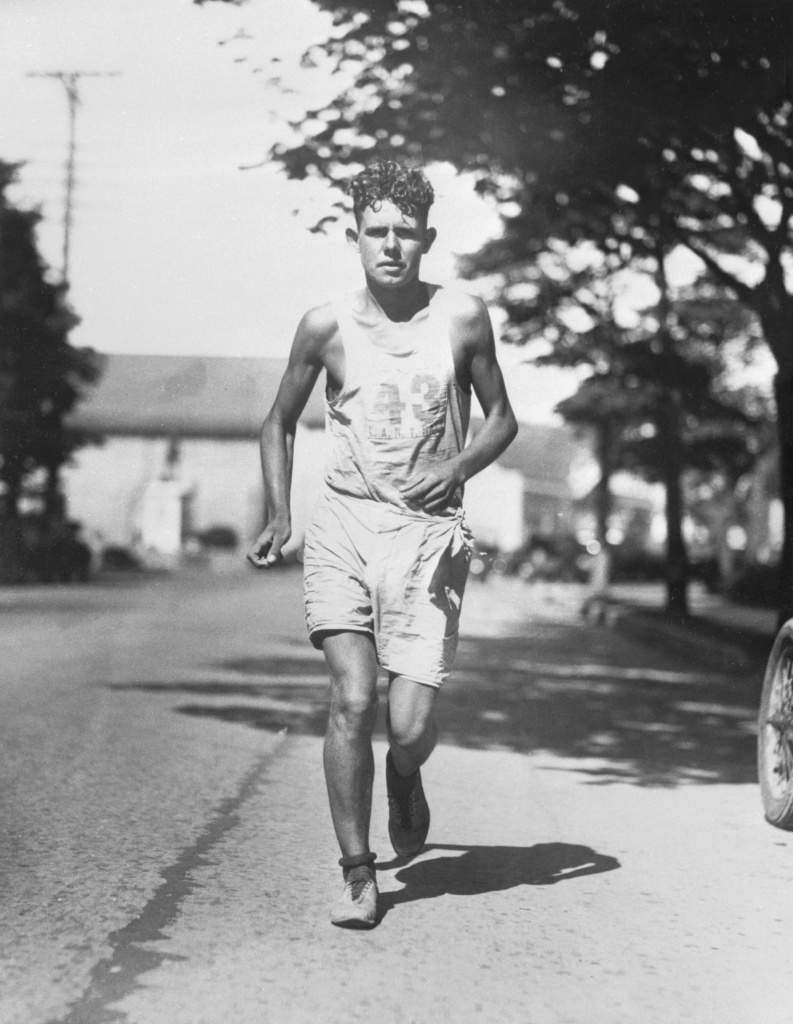 The Andy Payne Exhibit
On May 25, 2018, Norma Jean Roupe (daughter of Andy Payne) donated the Andy Payne Family Collection and the John Free Jr. and John Free Sr. sculpture of Andy Payne for Lynn Riggs Park to the Claremore Museum of History.
Payne, a member of the Cherokee Nation, grew up in Foyil, Oklahoma which was one of the check point towns along the route of the race. Andy's father was a friend of Will Rogers and he often worked on the Rogers' ranch during his youth. His prize for winning the race was $25,000 which he used to pay off the family farm.
Following his service in the U.S. Army during the war, Andy was elected clerk to the supreme court in Oklahoma City, Oklahoma and was reelected 5 times afterwards.
On July 12, 2018, Ian Andrew Payne (son of Andy Payne) donated the family correspondence. The Bunion Derby exhibition opening and sculpture dedication took place on Saturday, November 17, 2018, at Lynn Riggs Park. For this event, Claremore Main Street and the Claremore Museum of History partnered for a walking history tour of Downtown Claremore. This tour ended at the Andy Payne sculpture dedication.
In addition to the exhibit, the museum also has curated the Andy Payne Collection Guide which is available for review upon request of the MoH.