his story was written by Barbra Pool for the Claremore Museum of History

Built in 1912, it's claimed that this Sears Saratoga was the very first Sears kit home in the state of Oklahoma. And this was a mere five years after Oklahoma became our 46th state. According to a nomination form for National Register of Historic places, this Saratoga is "architecturally significant" because it was "the first Sears and Roebuck precut home to be constructed in Oklahoma, it was one of the first to be built west of the Mississippi River, and it is one of the best examples of the Sears Modern Home Number 146 in the United States."
It's entirely plausible that this house in Chelsea, Oklahoma was the first Sears kit home in Oklahoma. However, Sears didn't start offering their pre-cut homes until somewhere in 1914 or 1915. Rebecca Hunter and I are still debating the precise date. Prior to 1914/1915, Sears kit homes were not "precut." In other words, sufficient lumber arrived to build your new house, but each and every piece had to be carefully cut to fit.
Sears started offering kit homes in 1908, with a 44-page catalog that offered 22 designs. (The nominating form also states that Sears started selling pre-cut houses in 1909. That's okay. This form was filed in 1981, and there was a lot of errant information floating around.
The Saratoga in Chelsea, Oklahoma was built by Joe Hogue, a cattleman. Is that like a really old cowboy? Seems that when Mr. Hogue visited Chicago in 1912, he saw a display of Sears building materials at Sears headquarters, and included in that display were a few "Sears Modern Homes." He liked the Saratoga, then known as Sears Modern House #108. Houses weren't given names until 1918. The house was shipped to Chelsea via The St. Louis and San Francisco Railroad. As of 1981, the house has remained in the same family since 1912.
According to The National Register of Historic Places nominating form, this was the first Sears kit home in Oklahoma. It is a beautiful example of a Sears Saratoga.
Said to be the first Sears Home in Oklahoma, this Saratoga home in Chelsea is in wonderful condition.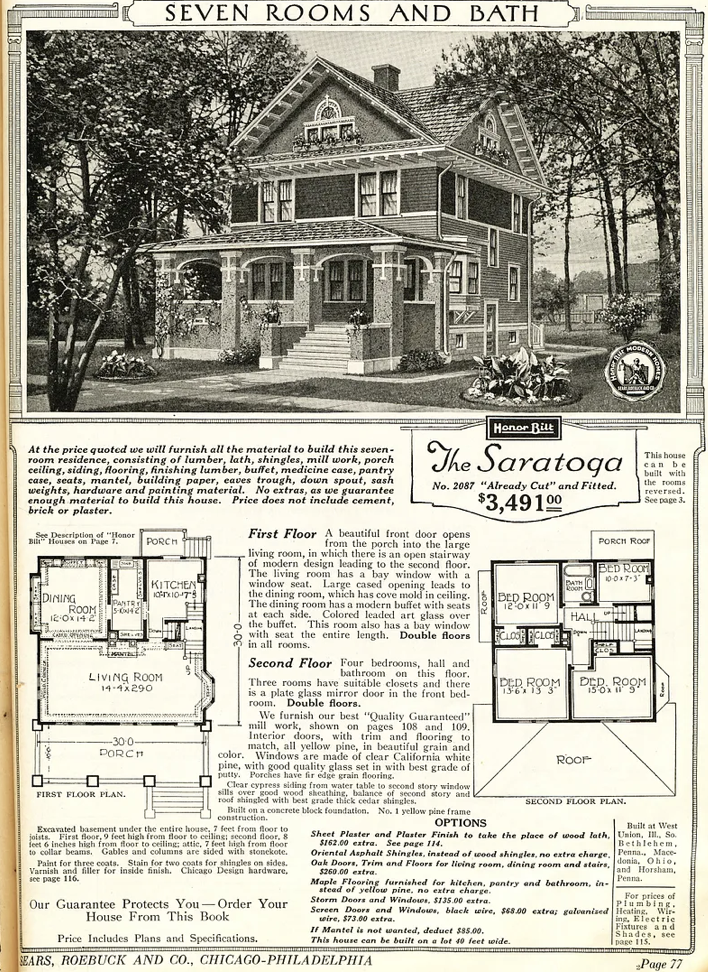 The Saratoga, as seen in the 1921 Sears catalog.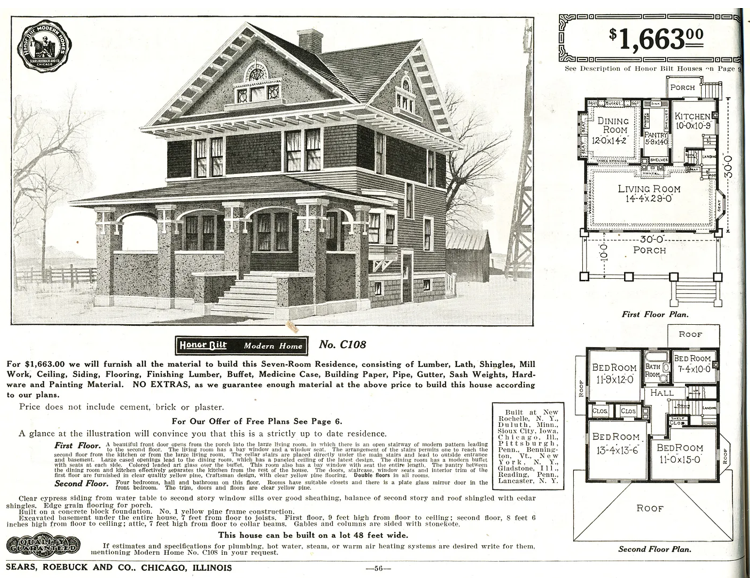 And from the 1916 catalog.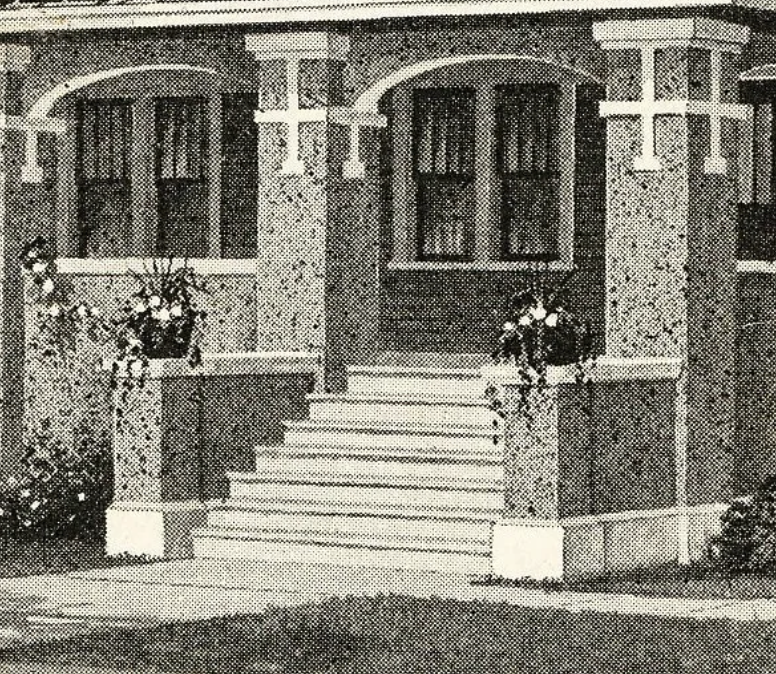 Close-up shows the original planter columns by the front entry.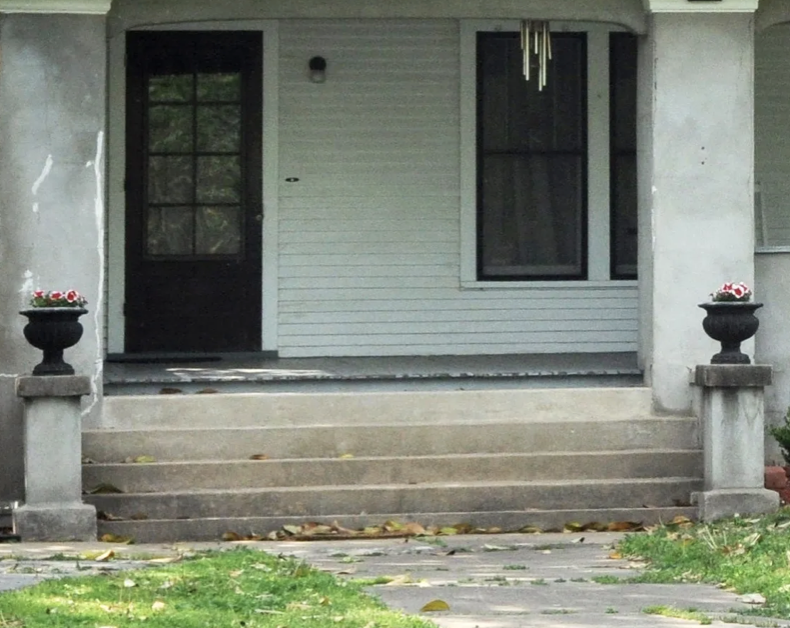 And they're still in place!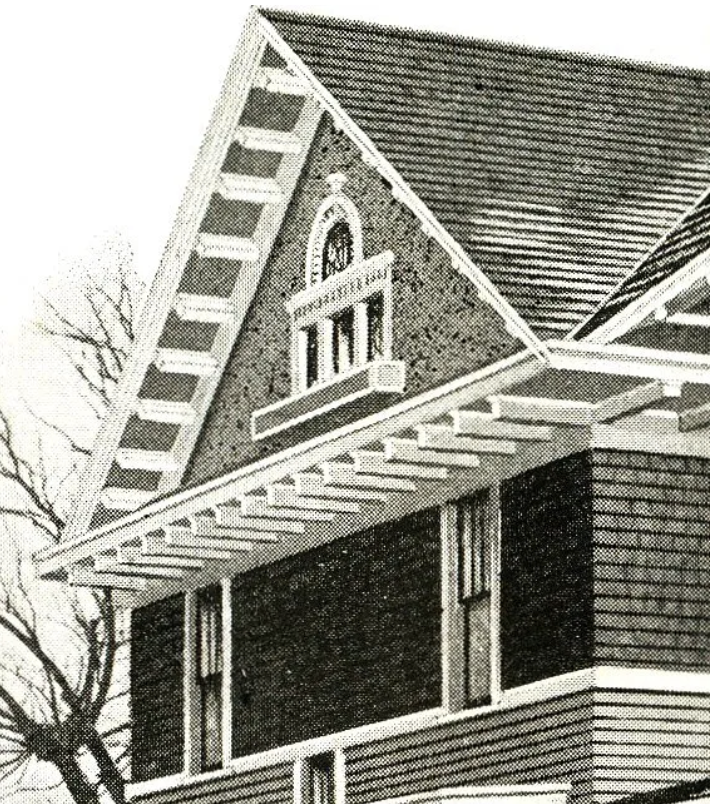 Close-up of the Saratoga's side.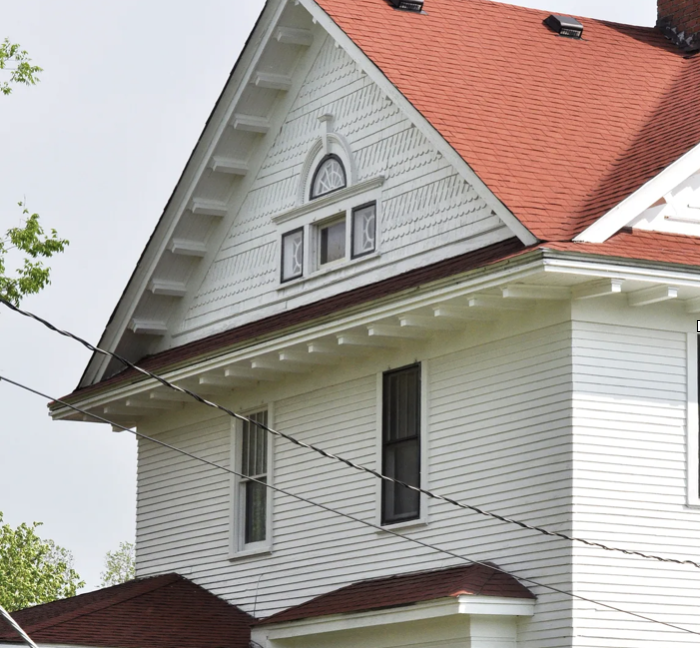 Another nice match!