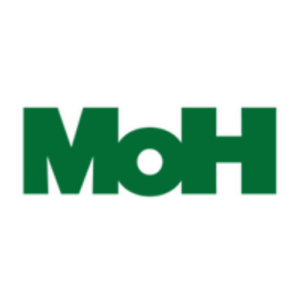 EVENTS

"A Life on Fire" Book Review – Members Only Event (RESCHEDULED)
February 25, 2022 @ 6:00 pm

-

9:00 pm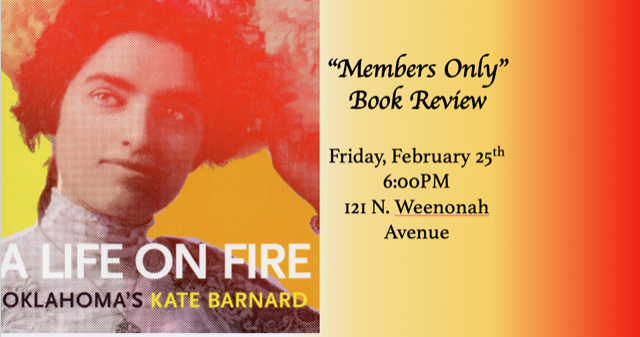 A Life on Fire Program for MoH

MoH Members Only Event
DUE TO WEATHER WE ARE RESCHEDULING THIS EVENT BY 1 WEEK
– Friday, MARCH 4TH RSVP Required for this event
Auther Connie Cronley is a Tulsa writer. She has published three books of essays and co-authored a memoir with the late Edward Perkins, a career Foreign Service officer. Her newest book is the biography "A Life on Fire: Oklahoma's Kate Barnard." She is a regular columnist for "TulsaPeople" magazine and for Life Senior Services' "Vintage newsmagazine," a regular book reviewer on KOTV's "Noon News" and a commentator on Tulsa Public Radio. She is a Cherokee Nation citizen from Nowata.
Interviewer Tim Landes is an award-winning journalist and photographer. He is TulsaPeople Magazine's Digital Editor, where he oversees the 35-year-old publication's online presence, including as host of Tulsa Talks: A TulsaPeople podcast. Landes is a Cherokee Nation citizen, who serves on the Cherokee Phoenix Editorial Board. He was raised in Claremore and is a Class of 2000 graduate from Claremore High School. 
"A Life on Fire"
"I believe Kate Barnard is the most important woman in Oklahoma history," Cronley says, "but if that is so, why haven't more people heard of her?" Answering that question is the mission of this book. In "A Life on Fire" Cronley writes the biography of Catherine Ann "Kate" Barnard (1875–1930), a fiery political reformer and a fearless activist on behalf of the weak and helpless. Barnard was the first woman elected to state office in Oklahoma as commissioner of charities and corrections in 1907—almost fifteen years before women won the right to vote in the United States. She was a national celebrity, known as The Good Angel of Oklahoma. As a progressive reformer she shaped the young state in policies for public education, child labor, penal reform and a juvenile court, and modern care for patients in mental health hospitals, jails and prisons. But then she took on the "Indian Question," the theft of Indian estates.  Her investigations were a precursor of the Osage murders documented in "Killers of the Flower Moon." Barnard uncovered corrupt authorities and in retaliation, legislators and grafters closed ranks and defunded her state office. Broken in health and heart, she left public office and died a recluse, but vowing to regain her health and run for U. S. Senate.